A Modern Infrastructure Strategy
Enabling places to lead on delivering new infrastructure
Work in progress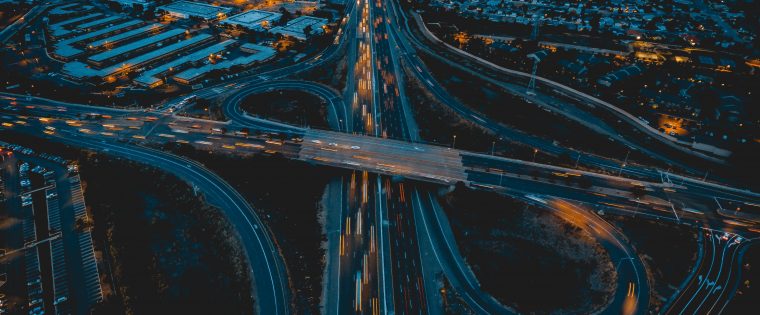 Stalled efforts by Network Rail to electrify lines in the North, Midlands and Wales exemplify how the UK is neither upgrading enough of the assets it has, nor building the new assets its economy demands. Today, whilst experts argue for competing shifts in our approach to growth, nearly all see infrastructure as a critical feature. For the UK's regional cities the relationship between growth and infrastructure investment needs to be strengthened.
Not only does it enable higher levels of productivity, it creates jobs, enhances specialisms and is proving to be a catalyst for educational and social renewal. To support growth in our regional cities that satisfies the increasing desire for a more environmentally friendly and socially responsible economy we need to reform our approach to infrastructure planning and investment.
Naturally this raises questions about the role of central government, the Treasury in particular, in directing infrastructure investment and allowing places to raise the funding themselves. Any long term answer to the UK's infrastructure dilemma requires the central and local to work together differently.
As government brings forward a more sensible and regionalised approach to infrastructure investment, the key question is therefore twofold.
Firstly to understand why, despite the growing consensus that better connectivity within and between northern cities achieves the optimal economic and social return on investment, those cities have been unable to secure the necessary public funds to get projects off the ground. What are the real barriers and how can they be overcome?
Secondly, how can those places and their partners, including other public anchor institutions, pension funds and institutional investors and local businesses, work differently to independently lead major new infrastructure investment projects? And finally, once new approaches are identified, what issues and questions should drive the strategic infrastructure planning locally?
To help to begin to answer these questions, we are starting this research project. The project will consider how a modern infrastructure strategy can shift away from grand projects, towards one that prioritises intra-city travel and enables places to lead on delivering new infrastructure.
The research project will focus on five areas:
The characteristics of the country's current infrastructure strategy. On what basis are funding decisions made? Which parts of the country does it favour, if any? What emphasis is placed on passenger transport, freight transport, utilities, 5G? What emphasis placed on environmental concerns?
How an infrastructure project shifts from conception to becoming viable. What are the factors – financial, operational, political etc. – that enable or restrict an infrastructure scheme to get off the ground? How do the size and complexity of the project impact this? And at what point does central government become the key actor and decision maker?
The role of devolved decision making. How has the creation of new advisory bodies – e.g. National Infrastructure Commission, combined authorities and sub-national transport authorities – e.g. Transport for the North – impacted this? What impact do the national and local industrial strategies, alongside government's patient capital review, have on the country's infrastructure strategy?
Places no longer at the whim of central government. What are the challenges places will grapple with as they design and commission new city-region transport strategies? How do challenges and priorities differ by place? What new innovative models of financing infrastructure projects are used across the world and viable in the UK?
Deriving greater utility from existing infrastructure. Can greater benefit be had from improvements to existing, as opposed to new, infrastructure? What is the role of questions of behavioural economics – e.g. encouraging walking and cycling?
FURTHER INFORMATION
For more information on this research project please get in touch with jack.airey@localis.org.uk.
PROJECT KINDLY SUPPORTED BY