True Value: towards ethical public service commissioning
Work in progress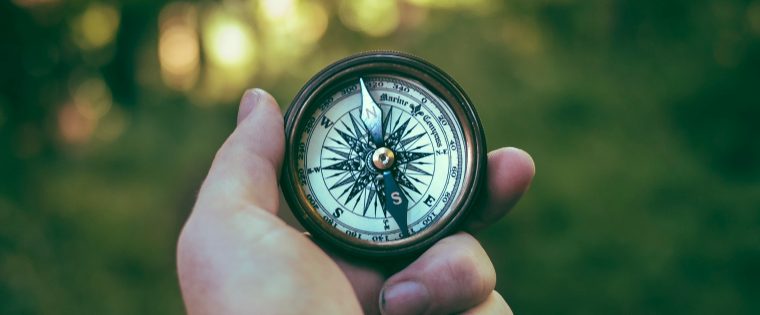 The dramatic demise of Carillion and the resulting political fallout from the Grenfell tragedy had put an unforgiving spotlight onto outsourcing of government construction projects and public services.  In its report Ethical Commercialism from 2018, Localis calculated, at a conservative estimate, that English local government alone would be obliged to spend a minimum £30bn to return all local services in house, with costs outstripping any hoped-for- savings from a market worth at least £70bn annually.
Although unbalanced by the impact and response to the COVID-19 pandemic from March 2020, Boris Johnson's government has continually vowed rebalance the national economy.  Politically it needs – for the sake of retaining red wall seats in the north and midlands – to drive up efficiency and productivity through significant infrastructure and research investment over the next decade.  And against a headwind of overstretched public finances, it must also see to the enactment of social reforms and recovery programmes that tangibly improve people's standards of life by 2023.
In this context, this writ also extends to how public services are commissioned and delivered by companies working for government.  In recent years, the Cabinet Office has won plaudits for moving from a purely transactional and contractual relationship to instilling a new procurement 'playbook' relationship.  This boils down to the promise by government, on the one hand not to impose burdensome contracts and risk.  And, on the other, on contractors agreeing not to game the system and dupe less commercially savvy public sector counterparts.
Of more recent and far greater significance, the Green Paper 'Transforming Public Procurement' issued on 20 December 2020 is seen by ministers as an opportunity to design a post-OJEU procurement regime that delivers 'advantageously' for communities and our businesses from the UK government's annual £290bn spend on goods and services.
Procurement reforms will mean enshrining in law the principles of public procurement:
value for money; the public good; transparency; integrity; efficiency; fair treatment of suppliers and non-discrimination.
Proposals to streamline and simplify the complex set of regulations that government public procurement with a uniform set of rules for awarding contracts will also give public sector buyers flexibility to innovate and get the best from the private, charity and social enterprise sectors.
Perception of value
The intentions may be good and strong, but beyond the theoretical and documentary proof evidenced in the green paper, the actual proof of how these procurement changes deliver in reality on the ground will be a more important test.
How can we make sure this programme delivers beyond the confines of SW1 at the level of place for local people and communities?
What needs to change from central government's perspective, mindset and activity to release the true value of economic, social and community value at the level of place in the commissioning and delivery of public services?
Specifically, how do we join up central government's immense contribution and leverage more of the £290bn spent in annual public procurement to:

boost growth and productivity;
help our communities recover from the COVID-19 pandemic and;
meet net zero targets and tackle climate change?

How should suppliers to government measure themselves in their own commercial and organizational journey through these reforms?
True Value: towards ethical public service commissioning
So with this in mind, True Value will address how we should triangulate the capabilities and willingness of central and local government, a diverse and innovative supplier base and the communities where services will be delivered and projects completed.  And do so in response to this new remit – to deliver new commercial policy priorities of local recovery and levelling up.
Taking as its starting point, and expanding on the findings from 2020's 'Brighten All Corners – maximising social value in place', this project will investigate the links between total public procurement spend in place with local economic growth and assess how this scales up at the regional and national level in terms of impacts on social wellbeing, place prosperity and innovation.
Transparency and openness
How can we ensure on the one hand greater levels of trust and standards of behaviour from private companies on one hand and greater levels of openness and transparency by government buyers?
What is necessary to drive up levels of public trust and understanding? Where should the agenda for openness and transparency advance?
What evidence is there that the 'good guys win' and that ethical suppliers provide both higher quality public services that in turn deliver sustainable long-term revenue streams?
Ethos and values
In a Localis report from November 2016 'A New Public Service Ethos' the fact that there had not been a decline in public satisfaction suggested there is something more complicated than a mere decline in the public service ethos. We argued that the sense of corrosion or 'loss' that public sector workers feel is a result of private sector organisations being relatively successful at assimilating social justice values.
Five years on, how is this sense of public satisfaction holding up and how can we assess any conspicuous benefits (e.g. performance, social value) as well as inconspicuous benefits (such as reputational and local pride) of providers whose spirit and intent is closely aligned to public service values?
Does this agenda 'level up'?
At the level of place, how possible is it for open markets approach to sustain local economies as well as driving up skills levels, boosting local jobs and businesses?
How well does public service commissioning align with the government's overarching strategy to 'level up' opportunities and spending allocations over the next Spending Review period and drive post-pandemic recovery?
Project kindly sponsored by: