Devolve now for industrial upturn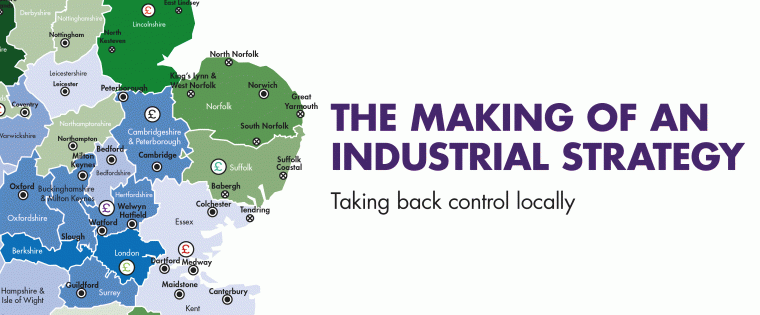 In response to the publication today of a report by the manufacturers' organisation EEF, Jack Airey, head of research at Localis said: "The EEF's proposed framework for hastening the transfer of economic powers to places across England is to be welcomed, and it is only right that the Government brings forward its common framework for devolution as promised in the Conservative Party Manifesto.
"To boost local productivity in line with the Government's industrial strategy, business and civic leaders need certainty.
"But the tortuously slow pace of devolutionary process in England, forever held up by the 'attrition of negotiation' of striking individual deals between ministers and local authorities is a barrier to growth.  The process must be dramatically hastened to reflect the stark economic realities of competing on the global stage when Brexit occurs on 31 March 2019.
"There is now little reason and less capacity or attention in Whitehall for agreeing bespoke devolution deals as the terms of Brexit are negotiated.  So it makes sense to shift to this threshold approach across strategic authority areas – whether Local Enterprise Partnership or Combined Authority area footprints – otherwise devolution risks stalling over the course of the current Parliament.
"In order to compete globally, these strategic authorities deserve to secure an 'industrial compact' from ministers, allowing them to take full ownership of a full suite of economic and fiscal powers –  in what would be the biggest single domestic transfer of power since the establishment of the Scottish Parliament.
"Key economic powers to be devolved to all areas should include strong levers over local labour markets, including the right to vet and process all work and study visas and oversee local skills provision; call-in powers to intervene in the local planning system and grant planning permission on sites of industrial importance and duties to develop long-term transport strategies."