June newsletter: EU claims and counterclaims show the need for a rational debate on housing
Author: Dominic Leigh |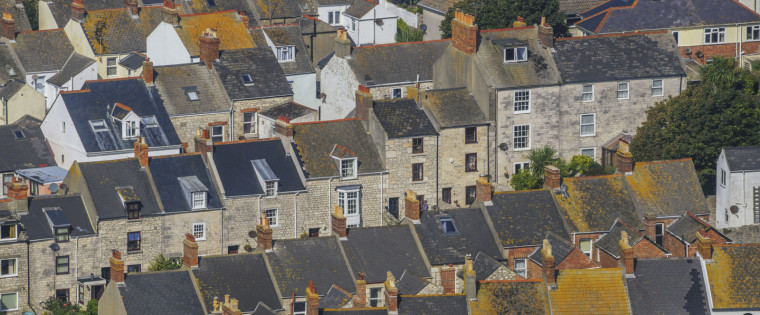 EU claims and counterclaims show the need for a rational debate on housing
One aspect of the EU referendum campaign that has been hard to escape has been the questionable use of statistics. With seemingly no issue off limits, both sides have accused each other of hyperbole and falsity, while independent experts have lined up to at least attempt to provide some accuracy and order.
For the issue of housing, this has been particularly true. The Remain campaign has claimed that house prices could fall as a result of recession if we left the EU. On the other hand, the Leave campaign has suggested that getting on the housing ladder would be easier if we leave and had greater control over immigration.
While both arguments may have elements of truth, they fail to account for the fact that the UK is not one housing market, but lots of highly variable ones that are affected by many distinct factors. For example, Brexit would have a very different effect on the local housing market in Southwark, where in 2015 30% of total housing stock was local authority-owned, compared to Medway, where the equivalent figure was 3%.
Localis is currently exploring this important issue of housing market variability in a research project in collaboration with Lloyds Banking Group. The research will consider whether – in light of such variability in housing markets across the country – a national housing policy can be effective and whether a more local approach is needed and what that should look like. As part of this project, we are hosting three roundtable events in Solihull, Bristol and Andover. It will culminate in the publication of a pamphlet in August, when tempers will (hopefully) have cooled following the EU referendum and policy makers can take a sober look at how to deal with the housing crisis this country faces.
MPs and council leaders endorse Localis
Last month Localis unveiled its list of cross-party supporters from parliament and local authorities across the country who endorse us and our primary aim of pushing for the devolution of power and responsibility away from Westminster and to its most appropriate level. They do not necessarily agree with all the policies and opinions we advocate. With support from key stakeholders such as Andy Burnham, Bob Neill and Tristram Hunt, we look forward to working with our supporters in advancing the devolution agenda further.
New research: Is cash king?
Localis recently published a new report, which found that cash is vital for local economic growth. This was based on a survey of over 100 key local government stakeholders, which revealed that cash was important for the economic vitality of local areas and that economic growth could suffer if access to cash was reduced. There are also a number of groups of people who disproportionately rely upon cash, including those from disadvantaged backgrounds, disabled people and older people.
Cash is facing a number of challenges, including the adoption of new payment methods, online banking and shopping and the closure of bank branches. In light of the threats to cash, the report highlighted a number of options available to policy makers in the event that access to cash is threatened in the future.
For example, banks could be encouraged to leave a "cash availability legacy" when they close a branch, in the form of a subsidised ATM, support for the maintenance of banking services in community or private sector premises, or the roll out of more 'Smart ATMs' that allow people to access a range of banking services. Alternatively, the Government could provide funding to support the work that independent ATM operators are already doing to install free-to-use cash points in remove and deprived areas. A further option would be to allow local authorities to introduce a one-off levy to generate money to invest in high street infrastructure, including the installation of ATMs to support access to cash. You can read the full report, sponsored by Cardtronics, here and an article for the MJ by Localis Researcher Dominic Leigh about the report here.
Flying blind: Is the North West being ignored in the aviation capacity debate?
With the Government set to announce its decision on the location of a new airport runway in the South East of England later this year, the debate on airport capacity is likely to 'take off' in the coming months. But insufficient attention has thus far been paid to what economic impact the decision might have on other parts of the country. Last month Localis hosted a roundtable event in Manchester to consider what effect the Government's decision will have on the North West. The event, attended by local government, parliamentary and business stakeholders, saw an interesting debate about whether a hub airport would benefit the UK as a whole or have the potential to limit the growth of international flights at other airports across the country, such as Manchester Airport. The discussion also highlighted the critical importance of regional airports – and regional transport connectivity more widely – in helping to support business and tourism in regions outside of London and the South East. Hopefully these issues will not be overlooked when the Government's makes its decision on airport capacity in the South East.
Works in progress
Variable housing markets
We are currently working on a research project which considers the variation of housing markets across the country, what that means for national policy, and what a more local approach might look like. The project, supported by Lloyds Banking Group, will include three roundtable events across the country and will culminate in a pamphlet to be published in mid-August.
Can devolution catalyse a sustainable health and care service?
We are partnering with KPMG on a major piece of thought leadership looking at what a more locally-oriented care system in England will look like and how it will be managed. The report will consider how a more local approach could hold the key to making advances in prevention, integration, personalisation and financial sustainability. The report will be launched at the LGA conference in July.
Whole council approaches to transformation
On behalf of the Local Government Association (LGA) we are currently conducting a research project that will be published in the next few weeks on the variety of models local authorities have used when taking a whole-council approach to transformation. This includes models such as cooperative, commissioning and entrepreneurial approaches.
The Future of London
Next month in collaboration with the think tank Bright Blue and the City of London, we will publish a collection of essays on the future of London. The publication will consider how changes in transport, culture, family life, finance, housing, health and a whole range of different areas will alter the way Londoners live their lives in the middle of the twenty-first century. We have recruited the stellar lineup of leading thinkers, decision makers and industry champions who will propose radical, original ideas for London's future in our essay collection.
Upcoming events
Local empowerment: How to achieve a sustainable health and care service
From foundation trusts to the introduction of Sustainability and Transformation Plans, local influence over the health and care service has gradually increased over the past decade – though the system is still heavily centralised and degrees of devolution highly variable. In a forthcoming report to be published in early July, new research by Localis in association with KPMG builds on this progression, looking forward to how a step-change in devolution could empower local public service leaders to address some of the perennial issues that affect the health and care service. On 12th July, we will be holding a roundtable event in London to launch the report, with attendees to include senior stakeholders from across the health and care service, local government and parliament.
Future of London launch
Next month we will hold a panel event to launch a joint essay collection between Localis and Bright Blue on the future of London with essayists including Rt Hon Boris Johnson MP, Sir Peter Bazalgette and Sir Terry Farrell. The event will be held in the City with speakers to include essayists and politicians. Look out for invites with further details soon.
'Home truths: national housing policy isn't working – time for a local approach?'
The UK is in the midst of a housing crisis. A lack of affordable housing has resulted in many families being unable to afford to buy their first home and many are spending an increasing large proportion of their incomes on rents. It is time to ask if a nationwide, one size fits all approach to housing policy is delivering. Is it now time to consider a more local approach? Localis with be hosting three roundtable events in Solihull, Bristol and Andover in June and July, in partnership with Lloyds Banking Group, to bring together senior representatives from across local government and the wider housing community to discuss this important issue.
Conferences
With conference season soon approaching, we are currently putting together our programmes for the LGA and party conferences. If you are interested in working in partnership with Localis at these events, please click here to read about how you can work with us further or email info@localis.org.uk to discuss potential collaboration.