Eight thoughts on the General Election result
Author: Liam Booth-Smith |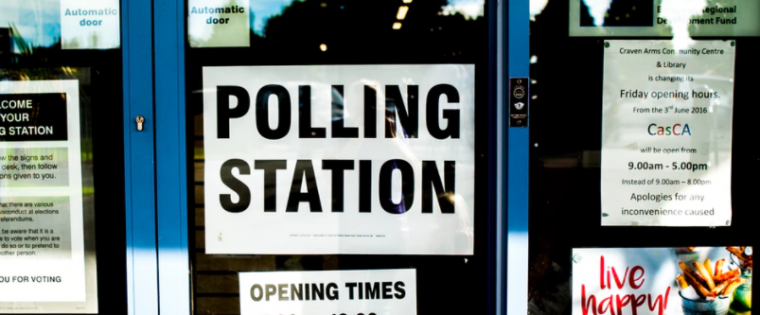 The British public get the governments they want. On this occasion, much as in 2010, it is a Tory one but with a hand on the shoulder. The Conservatives had a difficult evening, not achieving the definitive result they wanted. Labour, for all the triumphalism, still lost the election. That being said, intellectually and politically the party and its ideas deserve more consideration and scrutiny.
A few thoughts on the result:
Theresa May still holds all the cards. The Tories are the largest party, an arrangement with the DUP is a credible option, and the 'progressive alliance' doesn't have enough seats.
Brexit can't be the 'no deal is better than a bad deal' approach anymore. There will need to be more flexibility and, dare I say it, possibly even a second referendum on the terms of a deal.
For local government, devolution still has promise. It was an agenda which fitted well with a coalition government and with the new Tory metro mayors in place, it is one of the few good news stories from the last six weeks for the Tories.
Jeremy Corbyn has altered the electoral model, at least for the time being. Young people will now play a much more important role in the thinking of politicians.
Theresa May needs a domestic agenda that counter balances Brexit. A myopic focus on Brexit won't help the Conservatives politically, they need to start telling a story about the country they want to create and this means fresh policy.
Social care might get a sticking plaster, but I don't think the radical reform it really needs. Theresa May will have limited political capital, I'm not convinced she would want to spend it here given the political difficulties likely to result.
Have we reached the limits of austerity? The most important strategic Labour victory has been to turn a Brexit election into a cost of living election. Public spending will need to be revisited and this could be good news for councils.
The triple lock will be difficult to unpick. The money released by removing this would have helped to fund a number of initiatives. Similarly, the pensioner perks look difficult to take away now. The irony of this election is the young turned out but the biggest winners could be the old.