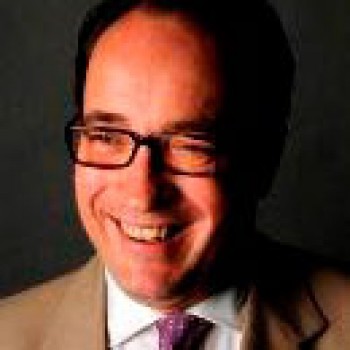 Sir Merrick Cockell
Chairman
Sir Merrick is Chairman of Localis. He is also Chairman of the London Pensions Fund Authority and Chairman of the UK Municipal Bonds Agency.

Previously he was Leader of the Royal Borough of Kensington and Chelsea from 2000 to 2013 and a councillor since 1986. He was Chairman of the Local Government Association from 2011 to 2014 and Chairman of London Councils from 2006 until 2010 leading London's local government, campaigning for fair funding for public services in London and making the case for more devolution from central to local government. He was also Chairman of the Conservative Councillors' Association and on the Conservative Party Board from February 2008 until February 2011.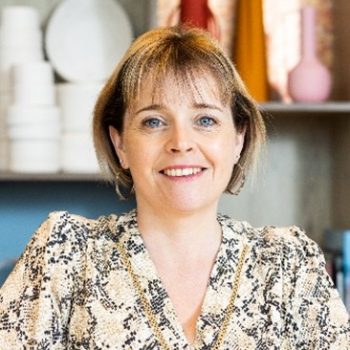 Cllr Abi Brown
First elected to Stoke-on-Trent City Council in 2010, Abi has served her beloved city in both administration and opposition. From 2015 until 2023 as deputy leader and then leader, Abi led numerous landmark projects that have transformed the face of Stoke-on-Trent, including the award winning Ceramic Valley Enterprise Zone, the city's shortlisted bid to be City of Culture 2021, and Stoke-on-Trent's nationally acclaimed Fostering Friendly City campaign, which created the greatest concentration of fostering friendly employers in the country.

Alongside securing the largest ever Levelling Up Fund allocation for any single place, bringing over £100m of government investment to the city, and the second largest relocation of civil service jobs from Whitehall, Abi's high profile leadership shone a spotlight on how place-based policy-making led by local leaders could influence across government. Abi has given evidence to select committees, led No 10 cross governmental round tables, and has been credited with influencing national policymaking from asylum and housing, to culture and devolution.

Having been involved with the LGA since 2017, in 2022 Abi was asked to chair the Improvement and Innovation Board at a time when the government was making major policy announcements around local government assurance and sector-led improvement. As well as being an active member peer working predominantly with challenged local authorities, in 2023 Abi was elected deputy leader of the LGA Conservative Group, and became a Deputy Chairman of the LGA. She continues to chair the Improvement and Innovation Board and IDeA company board, alongside focusing on her interests around regeneration, children's services and public health.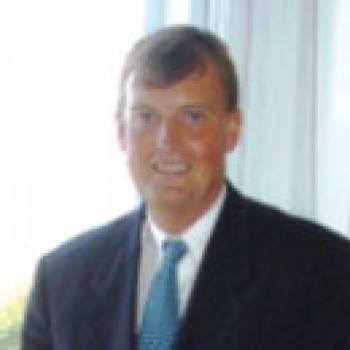 Sir Paul Carter CBE
Sir Paul was Leader of Kent County Council from 2005 to 2019. From his election to the County Council in 1997 until he assumed the leadership, Paul held responsibility for the Education portfolio. From September 2008 until June 2012, Paul was Chairman of the South East England Councils (SEEC), set up to champion quality of life in the South East. SEEC represents all 74 Councils in the region and Paul was elected as its first Chairman. Outside local government, Paul runs a number of businesses in central London.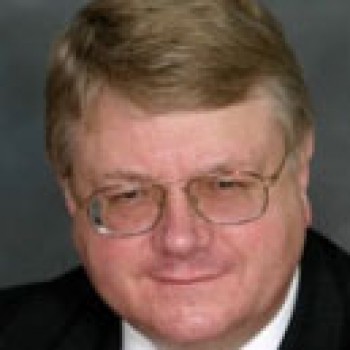 Paul Bettison OBE
Paul has been Leader of Bracknell Forest Council since 1997, and his remit includes Community Cohesion and Council Strategy. A firm believer in self-help for local government, Paul was the LGiD Conservative National Lead Peer, and spent 18 months as a peer mentor to the Leader of the Conservative Group of Hackney LBC, and has performed the same task at many other local authorities, including for the Leader of Walsall MBC for 5 years. Paul is Chairman of Improvement and Efficiency South East (iESE).
Cllr Louise McKinlay
Cllr Louise McKinlay is currently the Deputy Leader of Essex County Council (ECC) following her re-election in May 2021, as well as being the Cabinet Member for Levelling Up, Communities and Business Engagement. She is proudly the first female Deputy Leader of ECC.

Some of Louise's proudest achievements include, establishing the blueprint for the national Holiday Activity and Food programme. In 2018, work was started in ECC to provide childcare and extra- curricular activities, along with a healthy meal, for vulnerable children and those from low-income families. The scheme has gained global recognition and has won awards for social impact, whilst helping families across the county. In addition, Louise led on a new Plan for Essex Libraries, with a view to modernising facilities, increasing the offer, and making the service more relevant to people. This has seen a growth in membership with improved IT and shared space working.

Cllr McKinlay is actively leading for Essex County Council on the priority area of Levelling Up, work that former Education Secretary and Chair of The Purpose Coalition, Justine Greening, has described as "trail blazing." Through the work of the Levelling up Programme, she is working with dedicated officers to increase the range of skills and employment opportunities available, improve educational outcomes and strengthen communities.
Louise is the current Vice Chair of the People and Places Board at the Local Government Association. She was previously elected as Leader of Brentwood District Council in May 2009, as the youngest ever female Council Leader in the Country. She held the position for ten years, before stepping down in May 2019. During her tenure, she was short-listed for the LGiU Council Leader of the Year Award in 2017, from over 200 submissions.
In May 2017, she was elected to Essex County Council for the Brentwood Hutton division and was immediately brought on to the Cabinet as Member for Finance and Resources, before later going on in May 2019 to become the Cabinet Member for Children and Families.

Professionally, she spent a number of years in the City working in Investment Banks and established her own consultancy company, supporting businesses in reducing their costs, managing projects and leading change and transformation. Louise also owns and runs a property company with her husband.

She is committed to supporting the local community and worked in Brentwood to establish the Hutton Community Centre, bringing together local schools, faith groups, sporting clubs and organisations from the area to help run and sustain the facility. Louise is married, with two primary school aged children.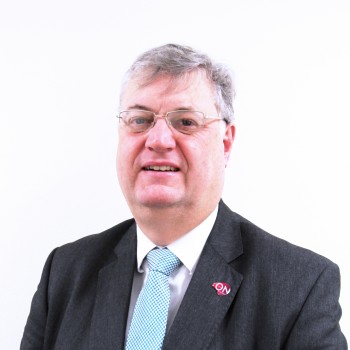 David Renard
David has been Leader of Swindon Council since 2013. He has been a councillor since 2002 and has served as Cabinet Member for Housing (2004-2006), Housing and Adult Social Care (2006-2010) and Cabinet Member for Children's Services (2010-2013). As Leader, David has ensured that the Council adopted a new Vision with four themes and thirty priorities that he helped to shape.

Before entering politics, David had a strong background in the world of business, with experience in travel and tourism as well as in training and development.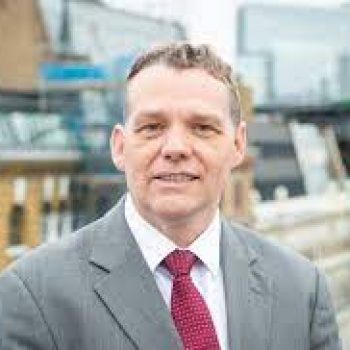 Cllr Darren Rodwell
Darren has been Leader of Barking and Dagenham since 2014. He has served as Deputy Chair of London Councils, having been Executive Member for City Development and now as the Executive Member for Housing and Planning. In his current role he has promoted inward investment in the capital via Opportunity London and prioritised the delivery of affordable housing, addressing fire safety, tackling homelessness and reducing the use of temporary accommodation.

Darren is also a member of the Homes for Londoners Board, Arts Council England, the Arts Council for London and the Create London Board and, since May 2023 Chair of the LGA Local Infrastructure and Net Zero Board. He was awarded LGIU Leader of the Year Award in 2019. In 2021, he was awarded an Honorary Doctorate in Education by Coventry University in recognition of his efforts to expand educational opportunities in Barking and Dagenham.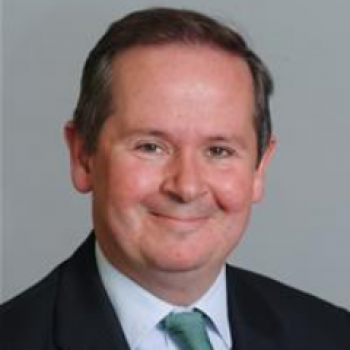 David Simmonds MP
David Simmonds was elected Conservative MP for Ruislip, Northwood and Pinner on 13th December 2019. He has been active in local politics in the constituency as Deputy Leader of Hillingdon Council since 2002. He has led on education and children's services and overseen the progress of the borough in raising standards for children, with over 90% of schools now good or outstanding (OFSTED) and every child able to get a local school place.

His national work has included leading the Conservatives at the Local Government Association, chairing the LGA Children and Young People Board from 2011-15 and the Improvement and Innovation Board 2015-16. As chairman of the Asylum and Refugee Task Group he led the political work with government developing the Syrian resettlement programme and the National Transfer Scheme to support refugee children.
David's professional background is in finance, where he worked for high street banks after qualifying with the Chartered Institute of Insurers in 1997. Born in Kent and educated at a comprehensive school in Pontypridd, then at Durham University and Birkbeck College, London.

His voluntary work includes service as a magistrate in North West London, as a trustee of the Early Intervention Foundation, and he has been a governor of three schools. He was awarded a CBE in the 2015 Birthday Honours List.