Recovery and Renewal on the Kent High Street
Work in progress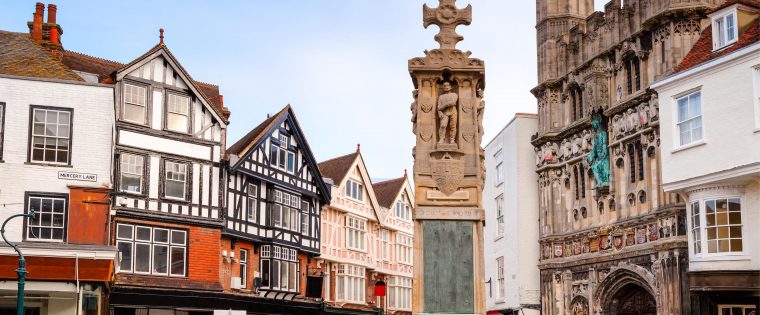 In Q4 2020 there was a 13.7% high street vacancy rate and a 17.3% shopping centre vacancy rate. The early months of 2021 saw a 68.3% year-on-year decline in high street footfall and a 4.9% decline in retail sales volume. In January 2021, the proportion of money spent online was 35.2%, the highest on record. Amid these startling figures, it is important to remember that UK high streets were under considerable pressure even before the COVID-19 pandemic arrived, having evolved as a result of changing consumer trends, technology and community wants. COVID-19 accelerated what was already happening, bringing store closures across the board with no forecast of a return to 'normality'.
Localis's research project, Recovery and Renewal on the Kent High Street, will work in collaboration with Kent County Council and councils across Kent and Medway to investigate what implications the pandemic has for the future of town centres and high streets, both locally in Kent, but also nationally. As well as understanding what metrics and indicators could be used to measure recovery and renewal on the high street.
The March 2021 Budget revealed plans to inject cash into the high street through one-off grants and funds, including the £4.8bn Levelling Up Fund and the Restart Grant scheme. These are positive measures which are bound to help but only in the very short term. The challenge is how to bring about the scale of regeneration needed to halt the spiral of decline before it becomes irreversible. Of course, the high street cannot afford to rely too heavily on government funding. An environment needs to be created where the private sector once again feels comfortable to invest in town centres.
Analysing the effect of COVID-19 on high streets in Kent, it is crucial to explore the opportunities ahead to redesign the current outdated model of our retail-dependent high streets and the rapid decline in footfall. Approaching these challenges and seizing upon opportunities must start with the question, 'What does the future of the UK's towns look like?'
Compact, connected, and clean towns and cities with consistent densities use less land, materials, and energy than sprawling cities. Better land-use, town centre design, transport planning, and housing policies and practices will make the visions of sustainable and equitable towns and cities easier to realise. If the right patterns of development fail to be adopted in regenerating towns, negative social, economic, and environmental trends will be locked in for decades.
Research kindly sponsored by: