Conservative Party Conference 2018 | Localis Fringe Events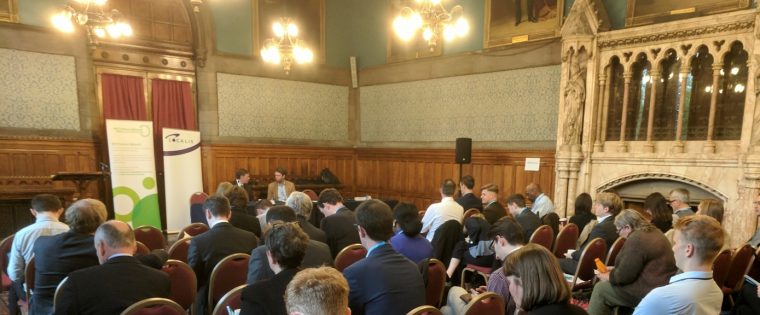 Its nearly the time of year again to engage in powerful discussion and network for what promises to be a multitude of interesting, and charmingly provocative speeches, debates, dinners and more at the Conservative Party Conference in Birmingham.
This year, we will be hosting three events at Jurys Inn, 245 Broad Street, B1 2HQ on Monday 1 October:
Beyond Devolution – how could Conservatives empower and grow our Core Cities?
10.30 a.m. – 11.30 a.m
In this event, sponsored by the Core Cities group, we look to understand how major cities can be better supported by central government. With political, economic and social divides limiting conversation, we debate the tools, power and money needed to resolve each area's unique set of challenges.
Speakers include:
Marvin Rees, Mayor of Bristol
George Freeman MP
Elizabeth Campbell, Leader of The Royal Borough of Kensington and Chelsea
Andy Bounds, North England Correspondent, Financial Times
Breaking Badly – Is the funding of local government services fixable?
12.00 p.m. – 13.00 p.m.
Faced with a trajectory of anticipated spending cuts, increasing demand for cost-intensive social care and widespread concern on council tax, we will ask panellists in this fringe sponsored by CIPFA C.Co how effective local procurement, efficient public services and strong economy can unite in the face of fiscal reform. 
Speakers include:
Natalie Abraham, Chief Operating Officer, CIPFA C.Co

Rob Whiteman, Chief Executive, CIPFA
Cllr Paul Carter, Leader of Kent County Council and Chairman of the County Council's Network
Cllr David Simmonds CBE, Deputy Leader of Hillingdon Borough Council, Deputy Chairman, Local Government Association
Michael Burton, Editorial Director, The Municipal Journal and author of The Politics of Austerity: A Recent History
You can sign up to all of our events via Eventbrite but should you have any questions do get in touch with our Communications and Events Officer, Seonaid Strachan