"Is there a place for community in planning for the future?" – Wednesday 28 October from 11.00 a.m.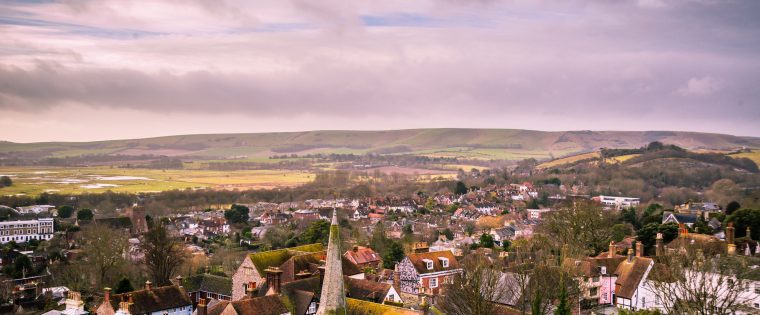 "Is there a place for community in planning for the future?"
Localis Policy Webinar
WEDNESDAY 28 OCTOBER FROM 11.00 A.M. TO 12.00 P.M.
Announcing the Government's long-awaited reform document 'Planning for the Future, communities secretary Robert Jenrick pledged: "We want a society that has re-established powerful links between identity and place, between our unmatchable architectural heritage and the future, between community and purpose."  This is all good and unanswerable localist rhetoric.
As a term, 'placemaking' features on one sole occasion within the planning reform paper, while 'community' merits 35 mentions.  The paper sets out the hope that local design codes will in future be prepared locally and be based on 'genuine community involvement rather than meaningless consultation' giving residents a genuine say in the design of new development.  But as we look underneath the bonnet of the paper ahead of the deadline for consultation, and what then promises to be a bruising passage through parliament despite the Government's 80-seat majority, the question remains as to whether the importance of placemaking and sense of community will carry any operational weight under a reformed system.
Similarly, the paper talks a good talk on community-led housing developments in zoning growth areas to create diverse and flourishing communities and for community facilities to be identified in new Local Plans.
Some outstanding questions will include:
Delivering a national housing need through a locally driven plan making process – is this fundamentally a trap within a trap, with a call on community masking the failure to hold a debate about the role of local government, neighbourhood democracy and the relationship between centre and locality?
Without acknowledgement or direct support for placemaking, will it be possible to reinvigorate our villages, towns and cities and succeed in goals like putting health and wellbeing and cultural renewal to the fore to realise a vision for place prosperity?
What does the long and protracted Covid-19 recovery portend for the planning and designation of community and business facilities?
How will new communities need to change to adapt to the new reality?
But what does community mean in this context? Can we create local leadership where it doesn't exist?
So this webinar asks us to consider:
Is there room under the latest planning reforms for placemaking and a genuine role for community-led development?
Speakers include:
Andy Von Bradsky, head of design, MHCLG
Andrew Taylor, Group Planning Director, Countryside
Victoria Hills, chief executive, Royal Town Planning Institute
Catriona Riddell, National Strategic Planning Specialist for the Planning Officers' Society
Professor Cllr Samer Bagaeen, Brighton & Hove City Council
Jonathan Werran, chief executive, Localis (chair)
A recording of the session is available below:

Event kindly sponsored by: