New intake of Conservative MPs set out fresh ideas for new housing blueprint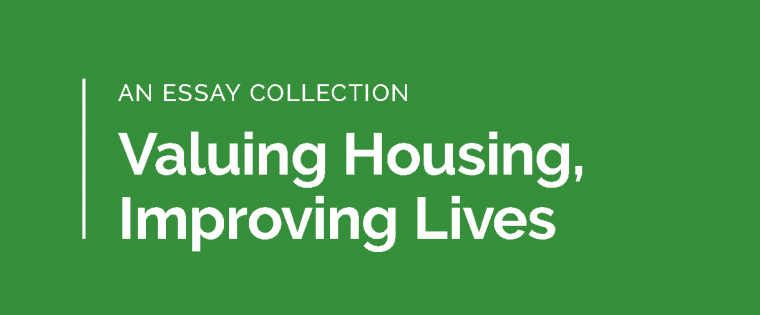 A group of ten Conservative MPs from the 2019 intake has today set out an ambitious blueprint for the future of housing to rethink the social and economic role of housing over the next decade.
The proposals are contained in a post-Budget essay collection issued by HFI and Localis entitled "Valuing Housing, Improving Lives" and encompass how housing policy and the planning system could be directed to supporting the most vulnerable in society, provide more ladders of opportunity and prosperity and build homes that are beautiful and are supported by the right infrastructure – be that trees, schools or roads.
Contributions for supporting the vulnerable include proposals for a 'preservation of life' Act to tackle rough sleeping; support to victims of domestic abuse and extending the 'housing first' system to a 'prevention first' approach that sees additional spending allocated for frontline and preventative services.
Essays exploring the role of the planning system in creating successful and sustainable communities include arguments for:
• a green belt levy with additional funding directed at brownfield sites in cities and towns to make up for shortfalls in urban areas;
• a call to power up strategic planning through integrated spatial and infrastructure modelling that is directed by community engagement;
• efforts to deliver infrastructure in line with growth – at the right time and in the right way;
• giving coastal and post-industrial areas greater support for economic and social regeneration; and
• bringing brownfield land back into use and creative use of public land and resources.
Natalie Elphicke MP said: "Housing has a fundamental social and economic role.  It is a cornerstone of the safety net of the welfare state.  It provides the ladders of opportunity and prosperity.
"Providing homes and supportive services is about so much more than bricks and mortar, it is about building the very fabric of successful and sustainable communities and supporting lives."
Localis chief executive, Jonathan Werran, said: "This paper rightly sets out considered proposals which prove how housing remains the single most emotive domestic political issue of our time – striking as it does at our sense of belonging, of identity as both an individual and as part of a wider community.
"These answers to local housing are inherently capable of being unlocked within the individual contexts of people and place, and will need a multi-layered and differentiating approach. An approach where local leadership and solutions can be supported and co-ordinated in line with national ambitions."