Moving through the gears of local government finance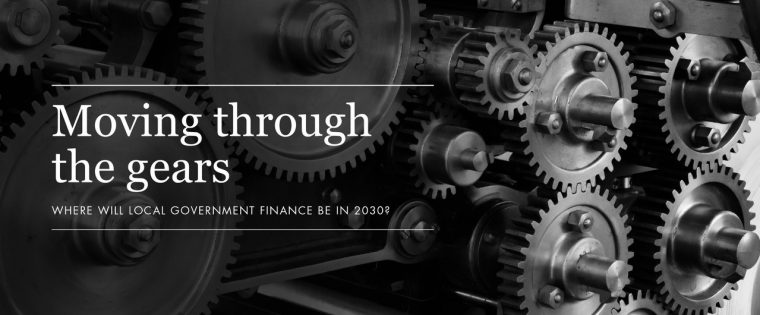 Independent think-tank Localis has today issued a collection of essays from leading local political experts setting out a vision for reform of local government finance over the next political cycle.
Entitled 'Moving through the gears – Where will local government finance be in 2030?'  the collection includes contributions from across the local government family, including the chairman of the Local Government Association, Cllr James Jamieson, Abdool Kara, executive director of the National Audit Office in a personal capacity and CIPFA's Iain Murray outlining the role of professional ingenuity to meet future challenges.
London Councils Paul Honeyben reflects on where the capital is a decade after the London Finance Commission, alongside a county viewpoint from Surrey County Council leader Cllr Tim Oliver, and from the District Council's Network the thoughts of chairman Cllr Sam Chapman-Allen, as well as a parish perspective from NALC's Jonathan Owen.
Alongside this are expert viewpoints on the realpolitik of fiscal devolution from Professor Colin Copus and Dr Mark Sandford from the House of Commons Library, and Localis's head of research Joe Fyans on solving the riddle of net zero finances.
Localis chief executive, Jonathan Werran, said: "At the time of writing, the underlying narrative of local government finances is, to quote the late Denis Healey, 'a sky darkening with the wings of chickens coming home to roost'.  The loudest clucks come from the coverage of those councils who saw the wheels come off their carriage in their pursuit, honest or otherwise, of the commercial council agenda.
"Wound tightly from the time of the astringencies of the 2010 spending review to the limited protections that saw the sector through the Covid years, the principal cogs of local government finance – property taxes, commercial revenue, fees and charges, capital expenditure and grant funding, are clearly out of synch.
"As is evident from our wide variety of contributions, while there isn't a great hope for radical fiscal liberation after the next general election, the system has within it the seeds of reformation and resolution.
"So, ahead of the March Budget, perhaps the last great set piece fiscal event for the chancellor to try to change the tide of the political times, Localis has asked some of the major players from the local government family, experts and academics, to set out their thoughts, views and hopes for local government finance in the next political cycle.
The collection "Moving through the gears – where will local government finance be in 2030?" can be downloaded here:
Essay contributors include:
​
​Taking the strain – securing the sector's future financial sustainability by Abdool Kara (in personal capacity, Executive Director, National Audit Office
Place leadership – moving us out of first gear by Cllr James Jamieson, chairman, Local Government Association
Moving through the gears or just grinding the gears: devolution and fiscal autonomy for local government by Professor Colin Copus, Localis Visiting Fellow
A devolution solution to funding challenges by Cllr. Tim Oliver, leader, Surrey County Council
Courageous conversations and the future of local government taxes by Dr Mark Sandford, Senior Researcher, House of Commons Library,
The London Finance Commission one decade on – are we raising the capital? By Paul Honeyben, Strategy Director: Local Government Finance & Improvement, London Councils
How can local government professionals rise to meet future challenges? By Iain Murray, Director of Public Financial Management, CIPFA
Finding fiscal freedom – to deliver by Cllr. Sam Chapman-Allen, chairman, District Councils' Network
Bound together – The twin fates of local government finance and the net zero agenda by Joe Fyans, senior researcher, Localis
Parish power: the secret cog in the council finance wheel by Jonathan Owen, chief executive, National Association of Local Councils​