Empower Covid community renewal or sink grass roots recovery hopes, Localis report warns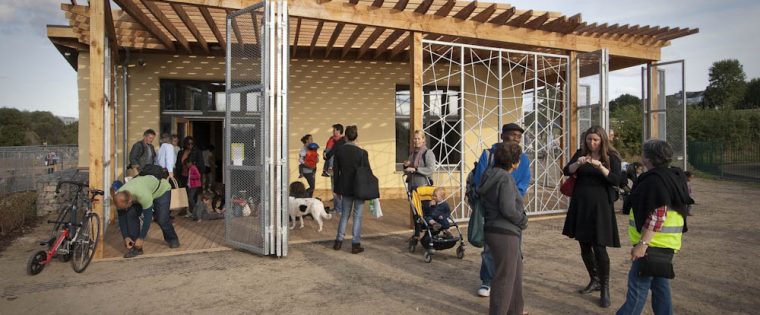 Ministers must fund and empower local people to run vital community businesses and service hubs which can help neighbourhoods thrive beyond the immediate Covid pandemic, a report by the think-tank Localis has recommended.
In a report issued today entitled 'Local Delivery – protecting social infrastructure' the think-tank calls on central government to show greater consistency and political will in supporting grass roots community ventures – or risk hampering recovery by sapping the energy and enthusiasm of capable volunteers.
The report calls on government to guarantee more secured and core funding to community asset bids, especially in less affluent places – and to also ensure volunteers are not threatened with benefit cuts in deprived areas where local people must take responsibility for building community capacity.
Other key report recommendations include calls to ensure:
The provision of parks and open spaces alongside support for 'friends of' groups should be a statutory requirement for councils.
The six-month moratorium in selling an asset which is currently allowed to the community under Right to Bid should be extended to 12 months.
Local authorities promote investment in community groups as a positive factor in the evaluation of social value elements when awarding public contracts.
Social investment should come in the form of low-cost loans from local authorities as part of 'co-investment' – and 'payback' for loans should encompass non-financial capital benefits such as health and wellbeing dividends of park management.
Localis chief executive, Jonathan Werran said: "At a time when our very concept of social contact is being distorted and threatened by the need to respond to the C19 pandemic, our need for strong community ties has, paradoxically, never been greater.
"The recovery will be driven as much by the dictates of restoring social wellbeing as economic renewal.  So policy must be directed to allowing capable local people to provide all manner of niche services and neighbourhood enterprises in their community facilities and care for much-loved open spaces also."
Report author, Grace Newcombe, said: "In these unprecedented times, despite financial pressures and social restrictions, many community organisations have succeeded in adapting, rallying support from the community to provide services and a much-needed sense of normalcy. Their ability to mobilise and respond to the immediate needs of the community highlights their importance as providers of social cohesion, crucial in the face of uncertainty.
"Over lockdown, we have realised the real significance of our local services and open spaces. Community groups need support to remain autonomous and make their voices heard in the planning and delivery of services for community wellbeing, having best captured true community spirit during the pandemic."
Richard Harries, Director of the Power to Change Research Institute, said: "Months of social distancing have torn communities apart, separating children from their grandparents, and leaving many others coping alone with grief and loss.  Yet it has also brought communities together, as we gather each week to clap for the NHS and carers, and as we find new ways to share parks and green spaces.
"This timely report presents central and local government with a golden opportunity to build on this national spirit of goodwill. We knew before the pandemic that local people were often best placed to meet local challenges. With millions of new volunteers keen to support others in their communities, now is the time to completely rethink how we invest in our shared social infrastructure."