Enterprising universities must boldly grow student business leaders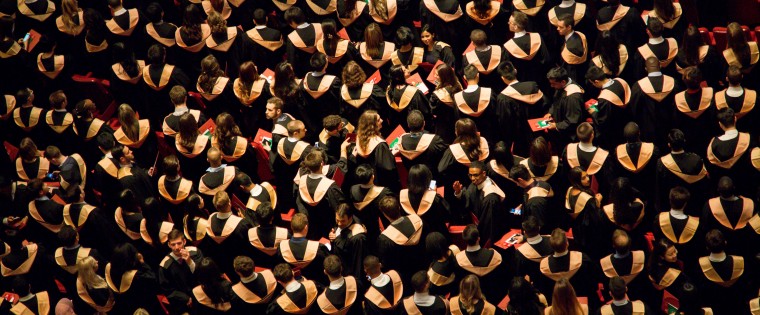 More than a third (35%) of higher education bodies fail to produce a single graduate start-up firm to boost local economic growth, a new report from think-tank Localis has revealed today.
The report found although universities are responsible for one in every hundred new business births annually – creating 4,224 businesses employing 44,335 people and producing £2.5bn annual turnover – more than a third (35%) of universities show no evidence of supporting graduate enterprise.
Entitled 'Place, Learning and Entrepreneurialism', the report argues universities should provide a 'swing door' to help start-ups grow in size and scale.  But analysis showed London gained the lion's share of targeted external investment, attracting £35.5m in 2015/16 against just £1.3m for Yorkshire institutions, or a factor of almost eight times as much on average per institution.
The report authors advised university vice chancellors to make enterprise a strategic priority for their institutions.  To put this into practice, all universities should offer students the opportunity  to learn  business skills, nurture entrepreneurial behaviour across campuses and support the growth of firms that can successfully spin out of higher education into the commercial world, the study suggested.
Key report recommendations include: –
Universities should make enterprise a strategic priority, giving every student the opportunity to develop enterprise and entrepreneurship skills and learning;
University incubation units and workspace should be opened up to local entrepreneurs to support local SMEs and provide student entrepreneurs with an immediate and valuable peer network;
Government should recognise universities' position as local economic anchors in devolution framework and local economic strategies;
Diversifying the current capital model to increase independent investment to higher education spawned start-ups outside London, incentivising regional and scale-up investment and promoting alumni funding.
Localis chief executive, Liam Booth-Smith, said: "The unfortunate truth is that too many UK universities simply do not act in this space.
"With the risks, challenges and opportunities that Brexit presents, promoting enterprise and entrepreneurship in our universities should be an important part of the government's national policy agenda and central to the development of local industrial strategy."
Report author, David Godfrey, said: "Our comparison between universities in London and Yorkshire reinforces this disparity in external investment, with graduate start-ups at London institutions attracting £35.5m in 2015/16 against just £1.3m for graduate start-ups at Yorkshire universities, a factor of almost eight times as much on average per institution.
"Through the support of university entrepreneurship in local industrial strategies, there is a major opportunity for local leadership in bringing good ideas together with London investment by successfully packaging start-up schemes to investors, as Manchester has successfully done."
Philip Clegg, Head of Student and Graduate Business Start-Up, University of Huddersfield, said: "Initial discussions with our UCL colleagues began 18 months ago and sowed the seeds for this important piece of collaborative research.
"The final report, which aligns the impact of enterprise and entrepreneurship education in regional universities, with the Industrial Strategy's focus on 'place', was simply too important an opportunity to ignore."
Jerry Allen, Director for Entrepreneurship at UCL Innovation, said: "We so desperately need to unlock the latent entrepreneurial talent buried amongst our universities to tackle the UK productivity gap, this report shows us precisely how.
"At UCL, entrepreneurship education features highly and at a strategic level as we recognise the value in equipping our students and staff with an entrepreneurial mindset to contribute to the UK economy."
You can download a copy of the report by clicking this link: