Local areas will miss opportunities of net zero goals unless Government turbocharges local industrial strategy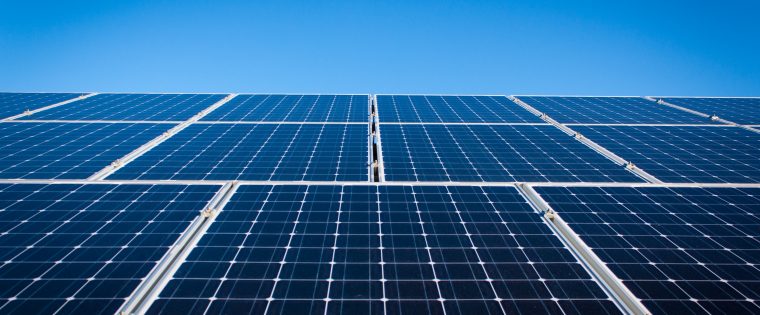 Government must support ambitious local industrial strategies, backed by new funding and devolved powers, to help local areas play their part in moving the UK to a zero-carbon economy, says a joint study by think tanks Green Alliance and Localis.
Although more than 230 English local authorities have declared climate emergencies in the past year, most have only just begun to consider the changes that will be needed to local energy and transport systems, and to transform the buildings and industries in their areas.
Local industrial strategies, supported by national government, through which local areas can plan to both improve productivity and meet net zero goals, are the most obvious route to change, the report argues.
However, the slow rollout of local industrial strategy is putting local areas with the greatest need of economic revival at risk of missing out on clean growth development opportunities and imperilling the national net zero target.
Entitled 'The route to clean growth – using local industrial strategies to drive change', the report calls for the government to reaffirm its commitment to local industrial strategies with clean, climate-resilient growth at their core.
It suggests, for example, that local and combined authorities should have more powers to mandate greener building projects, contrary to the government's renewed threat to ban them from doing so. They should also be able to use council tax and business rates to meet clean growth objectives.
The think-tanks propose that a proportion of the forthcoming Shared Prosperity Fund is ringfenced for projects that enable clean growth by, for instance, supporting the grid infrastructure needed to expand renewable energy or improving public transport.
If local areas had more scope to take the initiative, as high levels of public concern about climate change suggest their residents want them to, they could futureproof existing areas of strength and build strengths in emerging fields like smart energy systems and offsite construction.
The report cites a number of examples of good practice, including Bristol's pioneering CityLeap project, which is creating new local opportunities by attracting private investment in local energy systems, and the West Midlands, which has put the move to electric vehicles at the heart of its recently published local industrial strategy.
Green Alliance's head of policy, Roz Bulleid, said: "The impact of the climate challenges facing us are acutely felt at the local level. Some areas could lose jobs in high carbon industries while others are benefiting from new opportunities such as offshore wind.
"Local policy makers should be building clean growth into the heart of their economic strategies to attract the industries of the future and ensure local resilience in a world increasingly affected by climate change."
Localis head of research, Joe Fyans, said: "The clean growth challenge is to make the best use of local resources and powers to drive change across the country and at a much more rapid rate than previously."
Nicola Yates OBE, CEO of Connected Places Catapult, said, "Pioneering place leaders are right to be looking at how their Local Industrial Strategies can foster both local prosperity and environmental sustainability.
"Luckily for all of us, the UK has a wealth of brilliant businesses offering innovative solutions and services that can help councils realise their plans for clean local growth. We hope to see more places taking an ambitious approach to delivering clean local growth – and working with the market to achieve those ambitions."
Leader of Cornwall Council, Julian German, said:  "As the first rural authority in the country to receive a Devolution Deal giving us more funding powers and the opportunity to co-design policy to deliver local services, we back this call for central government to support local industrial strategies with new funding and devolved powers.
"Our New Frontiers proposal and Carbon Neutral Cornwall Action Plan set out our asks of Government outlining future funding requirements and policy changes required to develop clean growth and resilience. We are currently leading a planning shake-up to promote renewable energy, environmental growth and energy-efficient homes and working to further develop the concept of a rural energy innovation zone."
Nicola Lovett, CEO, ENGIE UK, said: "This report highlights the key role that local and regional authorities can play to unlock new potential by promoting clean growth – which will in turn accelerate the UK's journey towards a net-zero future."
Matthew Rhodes, Chair of Energy Capital, part of West Midlands Combined Authority, said "Energy Capital has been advocating stronger linkage between local industrial strategy and clean growth, and particularly local control over energy infrastructure development, for a long time.
"We're pleased to support this report and excited to be working with Transport for West Midlands and constituent local authorities across the West Midlands to support low carbon opportunities and the move to low emission vehicles."