Localism in a time of Covid: Leading local health
Leading local health
Author: Zayn Qureshi |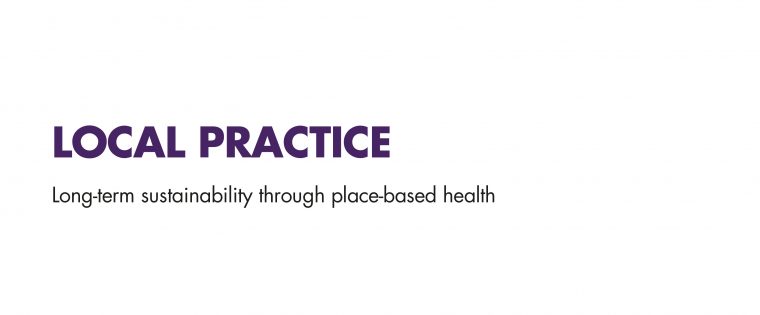 Central government must now place their trust in local leaders to co-ordinate place-based population health, argues Localis researcher Zayn Qureshi.
As we approach tentative measures to ease our country out of the lockdown measures imposed by government on March 23rd, it is of paramount importance that any steps taken consider how coronavirus has and will continue to affect each and every one of our communities. One thing that this virus has highlighted is how varied the affect has been for communities across the heterogenous society in which we live.
As we adjust to the new normal, where coronavirus remains a prominent feature of our lives, the way this occurs will manifest differently across the country. Regional variations of the transmission rate show that nationally mandated measures for easing the lockdown will not work. At the time of writing, the reproductive number [R] in England is highest in the north-east and lowest in London. Perhaps this is why the response to the governments easing of lockdown measures and change of slogan to 'stay alert' has been met with frustration by council leaders and mayors in the North for an apparent lack of consultation regarding the change in strategy and how this would affect their areas – a sentiment that has been openly shared by leaders of all devolved nations.
This exasperation is something felt with the general style of central governments' communication with localities throughout the crisis, which has been described as 'one-way' and 'broadcasting' in its nature, as well as its approach to data gathering and analysis. With particular regard to the latter, there is a question of whether testing and tracing could have delivered better results in the initial phase of the pandemic if it were done on a regional level.
When a crisis like coronavirus hits, posing an existential threat to many across our communities, such a central style command is simply not good enough. There needs to be trust that certain things can be better managed and delivered under local control. With the increased importance of preventative public health measures now at the forefront of our minds, local authorities must have the strongest public health capacity to fulfil their statutory responsibility and tackle the challenges the virus will pose for their localities.
Last year, Localis published Local Practice. In it we argued for putting place prosperity and local accountability at the forefront of a renewed drive for a health ecosystem that will be strong enough to meet the known challenges of demography, technology and the workplace revolution. In the context of the biggest public health crisis in peacetime history, which has highlighted the interconnectedness of these three factors, the need to deliver on this has never been more urgent.
We are all aware of the incredible strength the frontline health and social care staff have shown in combatting the virus under extremely strenuous circumstances that at times have threatened to overwhelm the system. But, effectively minimising and preventing a second wave of the virus wreaking havoc requires early preventative interventions on multiple levels in the community setting first. Studying preventative measures through a complex systems approach to public health will ensure that local authorities are able to design strategies based on how the virus is manifesting in their area and affecting the wider population. This will see differing strategies emerge based on unique circumstances and will allow a clear understanding of which stage each locality is at in terms of its handling of the virus.
Achieving this would require central government to place a much higher level of trust in local authorities, both in terms of communication, and data gathering and analysis. Local authorities being in charge of their own communication strategies would allow for more effective messaging based on evolving local circumstances. As it pertains to data, government, local authorities, the NHS must commit to collaborating further and unlocking the potential from locally-derived data both in terms of clinical and public health outcomes at the appropriate sub-regional level.
In order for localities to prepare for the ongoing consequences of the coronavirus pandemic in their communities, and to be ready for any future public health crisis, upper tier authorities should be given a Prevention Premium on top of the public health grant. Based on two demographic pinch points of the rate at which the local population is ageing and childhood deprivation, this would support public health delivery that is interlinked across council functions and stakeholders in the wider community and, through this, empower councils to start thinking with a complex systems mindset.
A recent YouGov survey showed that only 9% of Britons wanted a return to normal, with 40% of respondents saying they have felt a stronger sense of community in their local area since the pandemic took hold of the country. Ultimately, as we begin to emerge from lockdown and have to adjust to living with the virus, surely it makes sense for our local leaders to take charge in how this adjustment takes place.
Zayn Qureshi is a researcher for Localis