Manifest(o) Destiny: parsing the party political pledges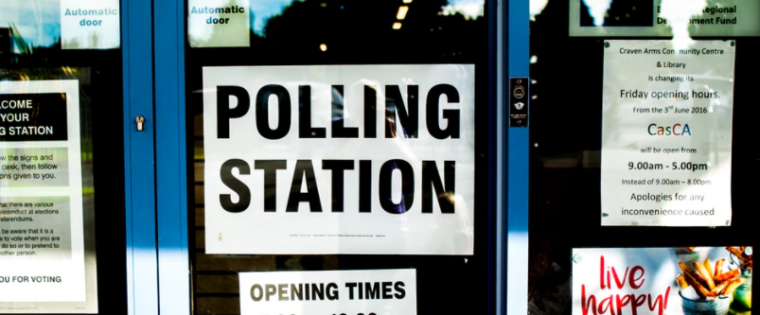 Party election manifestos are, in the usual run of things, finely tuned hostage notes to fortune.  Promissory notes whose redemption might threaten to bankrupt the political capital held by their party once in power or pamphlets whose very text erases their authors very prospects of attaining the commanding heights.
Think the Liberal Democrats and tuition fees in 2010 or, indeed, David Cameron's referendum pledge in 2015 for the former. For the latter, Gerald Kaufman's caustic commentary on Michael Foot's 1983 effort for Labour as the longest suicide note in history will suffice as an example.
The Salisbury Doctrine dictates that the upper house must not oppose the second and third readings of any government legislation that was set out as manifesto promises.
This puts the onus on the main parties to steer a line between, on one side, the bold and eye-catching mandate which would brook no rejection from the House of Lords and, on the other, scribing what is necessary to shore up the core vote while conjuring up some policy magic to entice the more wavering among the electorate.
The circumstances of this winter's election are unique and egregious.  The voting public, seemingly freed from tribal loyalties as a result of the Brexit process, are in consequence more fluid in their political affiliations than previous generations.
Hence the main retail offers play to predictable identity strengths with a sense of realignment.  Law and order and 20,000 new policemen, tough and fair immigration and extra hospitals shore up the top lines of the "'Get Brexit Done' already" slate for the Conservatives.
A fantastic (if unfeasible) four hundred billion extra green and social investment on top of a renationalisation of key industries tops the Labour list – with a refresh to the Withdrawal Agreement before a second referendum taking care of the dreaded 'B' word.  For the Liberal Democrats, of course, business is predicated around revocation and plugging their anticipated £50bn economic gains back into rebalancing local economies.
Predictably there is consensus on throwing money and resources at the still largely unreformable National Health Service which, unless anything happens to alter the trajectory of public finances, will take up more than half the British state by the middle of the century.  What else will remain of local or discretionary at this going rate?
But what do our manifestos have to say about the role of place in policy, in service delivery and reshaping our political economy and how do they compare?  Localis has undertaken an analysis into the localist credentials of the manifestos and parsed them for credibility.
The usual thing to say is that all oppositions are inherent localisers until they get into government.  As an axiom it is perhaps a bit blasé and cynical.  But it more or less holds up.  However, for the purpose of this exercise we have treated all the manifestos at face value.
Devolution and Finance
Devolution
No surprises for anyone following the pre-election soundings.  The Conservative manifesto touts an ambition for full devolution across England on the model of the city region mayors 'so that every part of our country has the power to shape its own destiny'.  Should a Tory majority be secured, an English Devolution White Paper will set out the details in 2020.
Sub-regional growth bodies – the likes of the Northern Powerhouse, Midlands and Engine and Western Gateway will act as shop window to attract foreign investment into towns and cities.  Other parts of the country will get a shot at devising proposals for similar growth bodies along the lines of the Oxford-Cambridge.
The manifesto tackles the left behind with the Towns Fund – whose prospectus was issued on the eve of the general election.  There is a call to spread support to rural and coastal communities once the Brexit boil has been lanced.  Presumably the UK Shared Prosperity Fund will take up the slack and the manifesto pledges the replacement to EU structural funding will at a minimum match its predecessor. In addition, £500m will be allocated from UKSPF to 'give disadvantaged people the skills they need to make a success of life'.
In the red corner, Labour's manifesto promises a 'radical decentralisation of power' in Britain, with a more 'reactive' funding system co-designed with councils to meet rising demand for services.
Decentralisation of investment is mentioned several times in the manifesto, and the party aims to 'shift the political centre of gravity' by locating their proposed National Transformation Fund Unit – a body that would be responsible for disbursing £400bn – some £250bn to tackle climate change and £150bn for social needs – well away from the Treasury's Whitehall fastness to a site in the north of England.
For Whitehall watchers this seems like a strange throwback to Brownian motion – of the George not Gordon Brown model – and the doomed fate of the Department for Economic Affairs back in the 1960s. Famously the Treasury stamped down hard on this outrageous coup and the DEA became known as the Department for Extraordinary Arguments before its demise.
Other back to the future moments include a nominative blast from the past rebrand the Department for Work and Pensions to the Department for Social Security – back in the DHSS indeed.
Labour is also committed to restoring the regional Government Office Network – a system gleefully abolished by Eric Pickles in 2010 – 'to co-ordinate government policies at the regional level, as well as ensuring a regional voice in Whitehall'.  Well it will please Lord Heseltine, who oversaw their creation during the Major years.
The Liberal Democrat manifesto appears to be a retread of their 'devolution on demand' agenda from 2015 with the promise to allow groups of local authorities to come together and established devolved governance.  Significantly, the party promises it will not 'allow one local authority to veto a coherent proposal'.
Giving examples of a 'Yorkshire Parliament' and a 'Cornish Assembly', this looks like a 'brave' attempt to rebalance the asymmetries which two decades of Scottish and Welsh devolution has engendered and bring back from the dead John Prescott's concept of English regional assemblies – previously torpedoed by a young Dominic Cummings when he led the campaign against one for the North East.  There is also backing for existing growth bodies such as the Northern Powerhouse and Midlands Engine and what seems suspiciously close to EVEL (English Votes for English Laws) as possible.
Finance
The twin revenue raising pillars of local government finance face a twist and stick future under a future Conservative government. They pledge to further reduce to 50 per cent business rates applying to small shops, cafes, pubs and cinemas for the sake of preserving the high street but also wish subject the levy to a fundamental review. This could be ominous for those fearful this was an hospital pass from the moment George Osborne promised full retention of rates after the 2015 election.  Or it could be an opportunity for serious and sustainable reform of commercial property taxes.
Council tax would remain a key cost of living concern – any hikes above what is presumably necessary to cover social care funding needs would be subject to local referendums. For any authority so minded 'sound and convincing reasons' must convince the local electorate. Good luck with that.
Factoring in the extra £13bn in revenue expenditure promised earlier in the September spending round, day to day spending by 2023 on unprotected areas of spend would be 15 per cent below 2010 levels by 2023.
Labour's rather gargantuan public finance rejig would reset local government finances to the eve of the 2010 Spending Review with £5bn extra in revenue support grant and a total of £20bn when factoring in public health, SureStart and social care money.  In soap opera terms, this is the equivalent of the scene where the protagonist wakes up in the shower to realise that the previous decade was all some crazy, far flung dream.
Under a John McDonnell chancellorship, there would be a promised review on business rates, with the focus  of a land value tax on commercial landlords.
In like fashion, the Lib Dems promise to replace business rates with a Commercial Landowner Levy. On a wider front, their manifesto commits to a real increase in local government funding throughout the next Parliament, as well as the devolution of 'further revenue-raising powers' from Cornwall to the North East and a tourism levy ring-fenced for associated infrastructure.   In local property charges the manifesto would allow authorities to charge 500 per cent on properties bought as second homes and stamp duty surcharges targeted at overseas residents.
Housing and Infrastructure
The Conservative's well-rehearsed hundred billion dollar plan of additional infrastructure funding on roads, rail and other 'responsible, productive investment' is aimed at repairing and refurbishing the country's fabric and generating long-term growth.
In housing, the key section for localist interest is 'The Places People Want to Live'.  This recommits a Conservative government to stay on target for 300,000 new homes by the middle of the next decade and a commitment for at least one million homes of all tenures over the next parliament. To this end there is a call to further simplify the planning system and encourage modern methods of construction.  With a view to creating communities not mere developments, the manifesto points to a £10bn single housing infrastructure fund to ensure roads, GPs and schools are built before the new homes.
While the national aspiration is understandable, do these broad brushstrokes reflect local target-setting and ambition? And given housing cyclicality, would a more attainable longer-term ambition, say one million extra homes over ten years, on a rolling basis with headroom for annual additions and corrections embrace the local/national interdepencence?
Communities will be asked to set their own design standards to give residents a say in local style and development and councils will be 'encouraged to build more beautiful architecture'.  This is good localist stuff and would benefit from a greater use of principles based planning policies at the local level rather than any rules based approach.
For Labour the headline infrastructure policy is again in the funding and the establishment of a National Investment Bank on top of a network of Regional Development Banks with a ten-year remit to lend £250bn in support of 'enterprise, infrastructure and innovation'.
Local councillors would have a place on the stakeholder board of the regional banks and a Local Transformation Fund would allow each region to invest in infrastructure projects 'decided at a local level'.
Local authorities would come to the fore under Labour's plans to build out social housing at an annual rate of 150,000 homes – with councils obliged to plan and build two thirds of these homes for social rent with accompanying funding and backing from national government.
It seems the experience at Haringey is leading the call to ensure residents' consent is required for regeneration 'to stop social cleansing'.  How viable this would all be is another matter.
The Liberal Democrats have banked the £50bn non-Brexit dividend into Regional Rebalancing Programme to redress investment inequalities and for good measure want to throw £2bn in a Rural Services Fund for non-metropolitan England to 'enable the colocation of services in local hubs'.  The manifesto pledges to devolve control over Right to Buy to councils.
Health and Social Care
All parties seem equally committed to doing everything possible for the NHS, so move on people, there's nothing to see.
Desperately seeking to avoid the calamity May's 'dementia tax', the Johnson manifesto takes us back to square one with a call to build consensus on social care. It's almost as if Dilnot Review had never taken place.  Extra money to the tune of £1bn a year will be thrown at the problem from next April until a solution presents itself.  No problem there then.
Labour's position is to fill the existing funding gap and introduce free care for over 65 year olds with a £10.8bn injection by 2023.  This possibly pales into the significance of the promise to create a National Care Service – centralising responsibility – and a promised wholesale review of children in care.
In like manner the Liberal Democrats seek the consolidation of health and social care into a single service and seek reform of funding through a 'dedicated, progressive, health and social care tax' resulting in a single budget for both services.  This would present local authorities with the opportunity for greater integration with the NHS, mental health  trusts and hospitals and what wold be the welcome integration of local government into Integrated Care System Governance.
Transport and Clean Growth
This is the first election of the net zero/decarbonisation era.  And there is a lot of interest here.  From one perspective, there is a case to be made that, in Russian doll fashion, the Conservative's post 2015 election devolution agenda was enfolded into the interventionist industrial strategy – Theresa May's sole note of domestic policy success, and that this in turn will be wrapped within the embrace of the clean growth agenda.  Perhaps, tellingly, there is not a single mention of 'industrial strategy' within the 59 page manifesto.  Clean growth is highlighted as a route to generating 2 million new jobs to meet ambitions of offshore wind carbon capture, hydrogen from gas and nuclear (including fusion) energy.
That said, the clear emphasis in the Tory manifesto is to deliver clear pledges on transport renewal where it counts.  Hence the vow to do right by Northern Powerhouse Rail while shunting a decision on HS2 into the expedient sidings that is the Oakervee Review and an offer to consult with Midlands and Northern leaders on what an 'optimal outcome' for the £81bn and rising project might look like.
One Midlands leader clearly in the picture is the West Midlands Mayor Andy Street and his good work on integrated transport across bus, tram and train is singled out as a lead to follow. Other branch lines to electoral success lie in reversing Dr Beeching's cuts
There is a £1bn commitment to ensure Electric Vehicle charging points to ensure everyone is no further than 30 minutes away from a charging station – which chimes with the findings of our Smart Cities report from earlier in the year.
The bigger retail offer is a £28.8bn commitment to major and strategic roads and a £3bn centralised potholes fund.  One can question whether a top down cash pot to fill holes is the best way to deal with an asset management problem, but the potency of the politics is undeniably strong.
Labour for their part are offering a truly radical Green Industrial Revolution and have pledged the lion's share, some £250bn of the £400bn  National Transformation Fund to renewable and low-carbon energy and transport, biodiversity and environmental restoration.  This is all based around a very ambitious 2030 national target for achieving the majority of emissions reductions.
The nationalisation of district energy network operators is a central tenet of Labour's decarbonisation policy, they would replace these operators with fourteen new Regional Energy Agencies with a statutory decarbonization responsibility.
New transport powers are also promised for councils under Labour's plans, most significantly the ability to buy back control of their bus services with government funding. Councils who take the government up on this offer would also be supported with free bus travel for under-25s.
The Lib Dems would hold councils accountable for clean growth through a statutory duty to produce Zero Carbon Strategies. These strategies would have to plan for energy, transport and land use, and councils would be given powers and funding to implement them. Local Citizen's Assemblies are promised to engage the public along the way. The party also commit to a Just Transition Fund to support areas negatively affected by the decarbonisation of the economy.
The manifesto promises new transport powers for local authorities, including network-wide ticketing and light rail schemes for improved public transport. The party also want to extend Ultra-Low Emission Zones to ten more towns and cities in England.
In conclusion, there's a whole gamut of additional elements, not the least of which the commitments to transport and clean growth to support radical and accelerated decarbonistion targets.
At the level of place policy, there are some remarkable resurrections of what has been tried and failed in policy terms in the past and some remarkable cross party continuations.  As to what localist future we wake up to on Friday 13th December, let the voting decide.  Until then, you have been warned!
Jonathan Werran, chief executive, Localis
An edited version of this analysis appears in the Local Government Chronicle: "Jonathan Werran: What do the manifestos mean for localism?"