A New Public Service Ethos
Next Generation Public Service Reform
Author: Liam Booth-Smith & Dominic Leigh |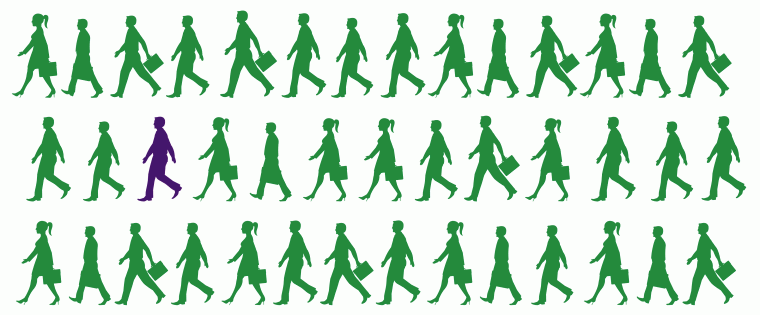 A New Public Service Ethos
Next Generation Public Service Reform
A new research report by public service reform think tank Localis shows that NHS and council workers have a clear perception both of what characterises the public service ethos and what effect private sector involvement has had on public services.
The publication A New Public Service Ethos, sponsored by Grant Thornton UK LLP, surveyed 1415 NHS and local government senior managers and executives from across the UK. It found a clear perception within the public sector of what characterises the public service ethos: accountability, community responsibility, customer service and integrity.
The survey shows that NHS and council workers believe private sector involvement in public services has affected the quality of public services and the core values that make up the public service ethos.
The report suggests there is a perceived cultural misalignment between public and private sector organisations, which has created a concerning level of suspicion of the private sector within the public sector. For example, it found that every region considers the impact of the private sector to have had a net negative impact on the values workers commonly attribute to public service work (or as it is commonly referred to the public service ethos).
The report also found that, despite the perception of public sector workers, the public has not noticed a decline. While private sector involvement in the delivery of public services has increased, the public feels that the quality of public services has remained broadly static.
The report goes on to note that private sector organisations have for some time been slowly aligning themselves culturally with the public sector organisations they contract with, either through contracting arrangements or directly hiring/importing public sector staff. The report refers to this as a silent victory for public services, but one that has left public sector workers feeling that their previously assumed unique values have been undermined.
The report's findings also show that perceptions of the public service ethos and the impact of private sector involvement in public services vary across sectors, regions and age groups:
NHS senior managers and executives, unlike their counterparts in local government, feel private sector involvement has helped to improve customer service in the NHS.
Younger workers are generally less hostile to private sector involvement.
Public servants in Wales and South East of England believe the private sector has had a clear negative impact on public services, compared to a much smaller adverse effect in the North East and East Midlands.
Launching the report, its author and Localis Chief Executive Liam Booth-Smith said:
"This report suggests there's still such a thing as the public service ethos, it's just not the same thing as the public sector. Private sector companies have been working in public services for decades and over that time have proven pretty successful at assimilating social justice values. Public sector workers, however, have seen this assimilation as a hostile takeover and as our survey work shows, reacted against it.
"More generally, the report shows that what was once considered a uniform, national set of values is actually starting to fragment along regional and organisational lines. Funding crises in the NHS, adult social care and children's services will put public service reform back on the agenda and if government doesn't understand how the perceptions and motivations of public sector workers are changing they're setting themselves up for failure."
Paul Dossett, Partner at Grant Thornton said:
"There are some excellent examples of how private sector involvement in delivering public services can achieve positive outcomes. Much of the public sector recognises that working with experienced commercial partners can bring cost effective solutions, and there is a growing trend for public sector organisations to develop commercial strategies that reflect a more private sector approach and culture. Many local authorities are looking to introduce a more commercial culture, taking on board a more private sector approach."
"Creating a vibrant economy relies upon collaboration between the public, private and third sectors. However, for this type of collaboration to be a success, both organisations need to consider how they work together, and in particular how to address issues around cultural "fit". While there are clear opportunities with this kind of collaboration, this report shows that the cost of getting it wrong can be high."
For more information on this publication, please contact jack.airey@localis.org.uk
A New Public Service Ethos
Next Generation Public Service Reform