Mapping a route to local clean growth – clearing the path to net zero
Work in progress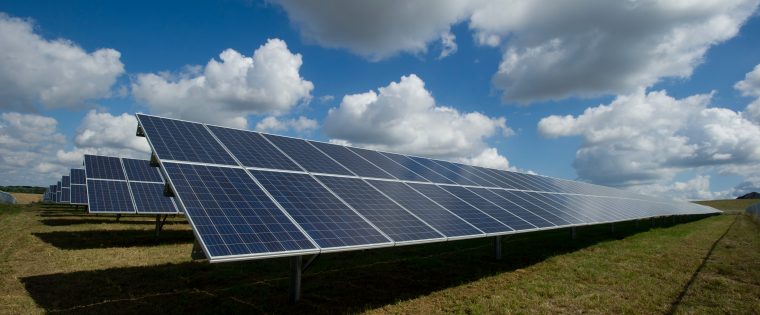 Localis's new research project Mapping a route to local clean growth – clearing the path to net zero will cast a keenly objective eye – following publication of the Government's Net Zero strategy and in the aftermath of nationally-binding commitments cast at the COP26 summit – into how local actors in our regions are readying their places for a critical decade of adaptation and development.
Localis will build a composite picture of strong local and regional practices in overcoming challenges and work with its local government research partners to map out how the prize of sustainable economic growth is to be realised over the course of the decade against current headwinds.
Our research will focus on the five areas that we believe are economic pillars, the transformation of which will be key to a zero carbon transition. The areas of focus are as follows and are defined as:
Housing and the built environment – net-zero design of new buildings and net-zero retrofit of existing buildings and the policy change at local and central government planning guidance levels to achieve this.
Energy – the need to capitalise on sustainable energy alternatives with particular emphasis on local energy networks
Manufacturing – creating the certainty and environment to attract investment for the decarbonisation of local manufacturing industries through a just transition.
Transport and infrastructure – reducing demand for motorised vehicles, encouraging active travel and public transport while ensuring the enabling infrastructure is installed
Land management and climate resilience – sustainable land management through changing farming and conservation practices to tackle climate change and adapt to its impacts.
Within each of these focal elements, we will provide an overview through the prism of three development areas – productivity, innovation and future-proofing – that will be vital to driving green growth across local economies.
Productivity – ways to improve existing practices to increase productivity.
Innovation – identifying and seizing opportunities to support the development of new resource efficient low carbon industries.
Future proofing – protecting businesses and local areas by ensuring a just transition to a low carbon economy.
Looking at these areas will allow for an holistic approach to the decarbonisation of local economies and help address the challenge for local policy makers to facilitate co-ordinated action. The report will assess how to make the best use of local resources and powers to drive rapid change across the country.
There are limitations to what local authorities can do and do at pace within each of the five areas, particularly in terms of resources, powers and expertise. The report will consider the requirements of the central government to empower and support local authorities to ensure the social, economic and environmental benefits of a net zero transition are realised.
Throughout the report, we will seek to understand what is possible by asking, among other things:
How can we bring about faster action and intervention at pace, to remain within carbon budgets?
What actions from central government will create the certainty and environment needed for further private investment in these areas?
What are the drivers for investment and how can we increase the flow of institutional investment from A to B?
How do we swiftly move and scale up from local, to sub regional to regional investment decisions?
How do we bring our communities with us?
How is buy-in achieved from existing commercial partners and local businesses?
What proprietary solutions can drive innovation and accelerate investment?
How can universal local government roles – as local planners and convenors of community – be better harnessed to accelerate investment and innovation?
In prioritising public services around clean growth, how might we devise a framework for clean growth investment that is fairer and less discriminatory?
In light of the recent IPCC report, we must also include adaptation and resilience as a continuous theme throughout our report. Investment in the immediate will be much cheaper than taking action later.
Project kindly sponsored by:


Unitary Councils' Network