Power Behind The Home
Why devolving housing powers will build more homes
Author: Jack Airey |
Power Behind The Home
Why devolving housing powers will build more homes
To meet the needs of those families 'just managing', the Government must free up local authorities to take more decisions on how and where housing can be delivered. In this report we argue that only by affording local authorities greater flexibility around finance and land can the Prime Minister hope to achieve the million new homes she targets by 2020.
Whilst the UK may be struggling with a housing challenge, each area of the UK has its own distinct issues; as does each family and individual. From affordability to demography, and from suitability to supply, the UK isn't home to one housing market in crisis, but rather hundreds in need of correction. Each area requiring a slightly different prescription to cure the ailment.
Thankfully, there is now an emerging consensus that more must be done to build the homes people need, in the places they want them. The previous government, and now Theresa May's new administration, pledged to make house building a priority – Secretary of State for Local Government, Sajid Javid, has described tackling the country's housing shortfall as "a moral duty" – and this report has been written to help them deliver on it.
Local housing challenges require local solutions. We will not provide the homes our nation requires with a one-size-fits-all approach. This is not to say we do not need a national strategy, far from it, but we need a better one. It should set political direction then be permissive enough to allow local areas to respond to local need. This is the next logical step in the devolution agenda.
In her first speech as Prime Minister, Theresa May talked of a Government that is driven by the interests of those who "can just about manage, but… worry about the cost of living". Housing is only one part of this equation, but one of the most important. If the new administration is to be successful, acknowledging that the problem is different depending on where you live will be a good start.
Liam Booth-Smith, Chief Executive of Localis, said: "If the Government is serious about building more homes they're going to have to go further than previous administrations in tackling the issue. The new elected city mayors present Government with an opportunity to devolve more powers over housing and loosen the leash on finance. With a housing white paper coming soon this is a relatively simple win for government. If the Prime Minister wishes to build a million new homes by 2020 then local government needs more flexibility."
Stephen Noakes, Managing Director – Retail Customer Products at Lloyds Banking Group, said: "The improvements to the housing market we all want will not come from short term fixes or purely commercial or governmental solutions. Housing policy is complex and needs long-term vision across all levels of government and from those with a commercial stake in the housing market. Lloyds Banking Group commissioned this report to stimulate debate about how to overcome the chronic shortage of high quality affordable homes, and thereby help Britain to prosper."
Key report recommendations
Local authorities should be given greater flexibility over local implementation of Starter Homes, with regulations more sensitive to local circumstance.
To drive greater local authority house building, the Housing Revenue Account debt cap should be lifted and better reflect local authorities' ability to service debt.
Constituent members of combined authorities should set up Combined Authority Housing Companies.
Right to Buy receipts should be fully retained locally.
After a property is purchased through Right to Buy, local authorities should be able to place a moratorium on allowing it to be let out for a set number of years, dependent on the local housing market.
To drive greater efficiency in the land market, local authorities should be allowed to levy council tax on plots allocated for housing which are not built in reasonable timescales.
Where they do not already have them, combined authorities should be devolved powers to freeze land values as part of their Mayoral Development Corporation.
Government should also make it a legal obligation for all combined authorities (or similar) to establish a land commission.
Key survey findings
The report includes a survey of over 150 key local government stakeholders which finds that:
In enabling their council to respond to the housing needs and circumstances of their local population…

59% thought the duty on local authorities to promote the supply of Starter Homes to be either ineffective or very ineffective.
66% thought the Right to Buy scheme to be either ineffective or very ineffective.
75% thought the forced sale of higher value local authority-owned vacant housing stock to be either ineffective or very ineffective.

92% thought further freedoms to borrow money prudentially (to invest in housing) would be either effective or highly effective in helping their council respond to the housing needs and circumstances of their local population.
Kindly supported by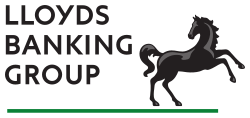 Power Behind The Home
Why devolving housing powers will build more homes