The Next LEPs: Unlocking growth across our localities
Author: Richard Carr, Localis |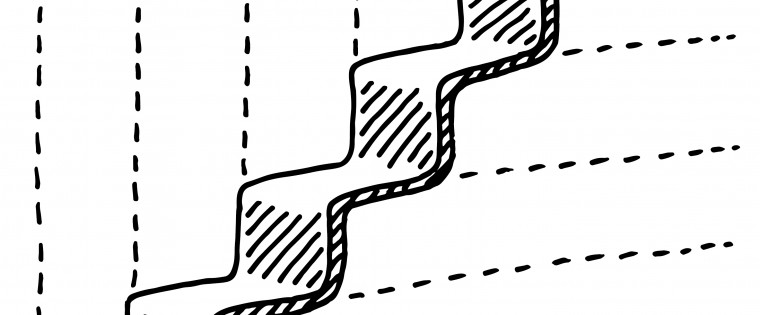 The Next LEPs
Unlocking growth across our localities
Localis's new report 'The Next LEPs: Unlocking growth across our localities', published today, explores the future of Local Enterprise Partnerships (LEPs) in the next parliament. The study involved extensive interviews with central and local government stakeholders, a survey of more than 150 LEP stakeholders and three round tables held across the country.
The report, which involved interaction with all 39 LEPs, provides a framework for devolution to LEPs over the next five years and highlights the economically important strategic role that LEPs play in local areas across the country, successfully marrying private sector entrepreneurial vision with public sector know-how.
However, while the report does find that LEPs are viewed positively by their stakeholders (60% rated their LEP to be good or very good), it also suggests that there is room for improvement, finding that much of the œ18.5bn allocated to LEPs since their 2010 formation has been determined by central priority.
The report received positive coverage in the media, notably in the Financial Times, The MJ, LGC and Public Finance. Richard Carr, the report's author, has also blogged about the report and how LEPs should play a major role in a Labour government on Left Foot Forward.
To enhance the positive role LEPs play in growing local economies, the report recommends that:
The next Government should strengthen LEPs by devolving down œ12bn of funding annually. This figure would double the œ6bn proposed by Lord Adonis in 2014.
Local economic spend should be characterised by a 'dual lock' approach where both council leaders and the LEP have to sign off on annual budgets, so ensuring that LEPs continue to play a strategic role while maintaining local government's democratic importance.
Skills should be a fundamental element of the devolutionary push. The report argues that by abolishing the Skills Funding Agency and transferring its œ4bn of funds to the LEP level, skills programmes can be tailored to help local supply best meet local demand.
And by making available œ280m of annual capital spend to LEPs, they can help deliver treble the current number of University Technical Colleges by 2020 too.
However, the report also recognises that any devolution of funds and powers must be counterbalanced by greater transparency and accountability within LEPs, recommending that LEPs publish their accounts, minutes and board member email addresses. The report also suggests the possibility of directly electing LEP chairs, and encourages LEPs to address the lack of representation from BME communities (currently 3%) and women (17%) on LEP boards so as to better represent their local business communities.
Launching the report, Alex Thomson, chief executive of Localis said:
"The key finding of the report is that LEPs need to remain nimble and unbureaucratic, while retaining their crucial strategic input into local economies. Our research shows that they have the potential to make a massive impact on our national economy in the next parliament if they get the devolution they're looking for."
Support for the report comes from a range of cross-party figures:
Chuka Umunna MP, Shadow Secretary of State for Business, Innovation and Skills
"Local Enterprise Partnerships (LEPs) have a crucial role to play in driving local growth and ensuring that areas can make the most of their strengths. As part of Labour's drive to decentralize power to local communities we would ensure LEPs have the powers and budgets they need, helping them represent local businesses and building on best practice across the country. I welcome the fact that Localis is helping to contribute to the discussion on the future of LEPs, examining in detail the opportunities and challenges facing them in the years ahead."
James Morris MP, Chair of APPG on Local Growth, Local Enterprise Partnerships and Enterprise Zones
"The report from Localis makes an important contribution to the debate about the future of Local Enterprise Partnerships with policy ideas which further advance the cause of giving local areas more control over the economic development of their areas."
Julian Huppert MP, Liberal Democrat MP for Cambridge and Member of the Home Affairs Committee
"LEPs represent a new way of working with funding and decision-making devolved from government to local people who know their local areas best. This report examines the role they play, how they have been received and how their framework can be reformed to take them forward. It presents a strong analysis of localism in action and offers some interesting concepts for the future."
Andy Street, Chair of Greater Birmingham & Solihull LEP
"[This report] is a valuable contribution to the crucial debate about economic growth and shows that the future of LEPs is a very bright one. With our general election just 2 months away it is clear that whatever the outcome LEPs will continue to have a pivotal role in regional economic development."
Mike Cherry, FSB National Policy Chairman, Federation of Small Businesses
"We welcome this report, particularly the call for small businesses to have greater representation on LEP boards. This echoes the recommendation made in FSB's report into Local Enterprise Partnerships that called from them to have more resources but not without reform. Greater transparency is needed to ensure they are accountable to the taxpayer."
To see the survey results in full, please click here.
'The Next LEPs', sponsored by Lloyds Banking Group, will be formally launched on Monday 2nd March at 1:30pm in the Churchill Room, House of Commons. Speaking at the launch will be Minister for Government Policy, Rt Hon Oliver Letwin MP, with a panel debate to follow with speakers including Clive Betts MP, Lord Shipley, Cllr Philip Atkins and Mike Blackburn (Chair, Greater Manchester LEP).
For any more information on this publication, sponsorship or media enquiries, please email archie.maitland@localis.org.uk
The Next LEPs
Unlocking growth across our localities