Give councils £100 million investment fund to build homes for locals in tourist hotspots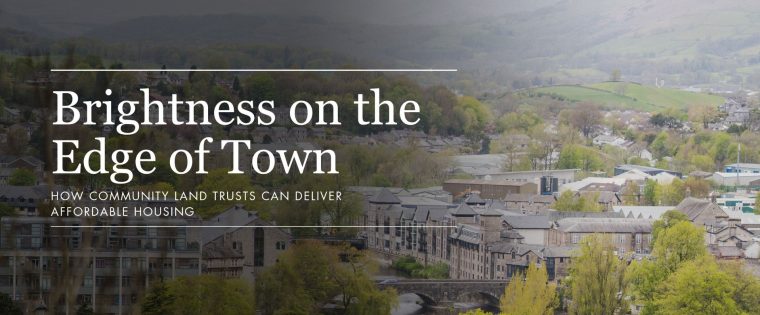 Government should give councils direct long-term funding and planning powers to build affordable homes for local people currently priced out of the housing market in tourism hotspots, a new report from Localis has argued.
In a report published today entitled 'Brightness on the edge of town: how Community Land Trusts can deliver affordable housing', Localis calls on government to create a ten-year £100m Community Land Trust (CLT) investment fund to deliver more social rent homes in rural areas overwhelmed by an explosion of second homes and short-term-lets through platforms such as Airbnb.
Funding for Community Land Trusts and other forms of community housing has been discontinued since the abolition of the Community Housing Fund, and the lack of a suitable replacement imperils efforts of communities to come together and provide affordable housing for the benefit of local people.
Otherwise, the think tank warns, there will be nowhere to house those who work to maintain the rural tourism sector – which provides 15% of rural jobs – or provide accommodation to local people without the higher salaries or resources of incomers.
In the study Localis also recommends future planning reforms should redefine affordable housing, putting it on an income-focused approach that would allow councils to locally set the income for affordable housing in their area, based on economic and social circumstances.
Report author, Localis researcher, Sandy Forsyth, said: "While there is much positive work being done to guard rural communities against the negative impacts of over-tourism and the highly pressured housing market in England and Wales, much more is needed.
"With the ongoing cost-of-living crisis more people than ever are in need of genuinely affordable options for housing. Community Land Trusts can provide enhanced community engagement in areas that are becoming increasingly diluted by massive tourist populations, supplying a more holistic, social benefit through the enactment of democratic decision-making and community ownership."
Localis head of research, Joe Fyans, said: "The current definition of affordable housing does not deliver for rural communities, particularly in areas of high tourist activity.
"It is essential that future planning reforms redefine affordable housing, moving to an income-focused approach where councils have the ability to influence the income level defines affordable housing in their area, based on local circumstances."
Cllr Kevin Bentley, Chairman of the Local Government Association's People and Places Board, said: "Affordable homes for local people are essential if we are to build on and maintain our vital tourism industry, particularly in rural areas where housing is even more at a premium.
"Giving councils greater freedoms and flexibilities to be able to build these homes, backed by adequate resources, as this report recommends would revitalise communities in our most popular destinations while safeguarding local jobs and services."
Tom Chance, chief executive, Community Land Trust Network, said: "More than one hundred communities are trying to build more affordable homes in tourist hotspots, and many are succeeding.
"Homes that are designed and owned locally, and truly affordable to local people, today and forever. This report shows how the government and councils could give Community Land Trusts a shot in the arm to counteract the risk of second home blight."
Read 'Brightness on the edge of town: how Community Land Trusts can deliver affordable housing' for the full report.